We work tirelessly to optimise solutions and constantly invest in cutting-edge technologies.
We believe that innovation is critical to our success
As a forward-looking business, we work tirelessly to optimise solutions and constantly invest in innovation and cutting-edge technologies. Our innovative solutions help us achieve better outcomes for our customers, people, business, and environment.
Our ability to challenge conventions, find better ways of working, and create greater value for clients is what sets us apart from our competition.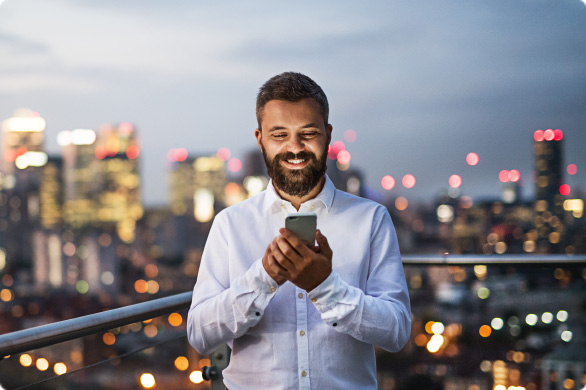 EDGE, Our Innovation Programme
Our culture where everyone's ideas are welcomed and our environment where these ideas are considered and put into action allow us to be always driving innovative changes across our business that enhance the experience of our customers and teams.
That is why our innovation community has launched Edge to unlock the potential of our people's ideas.
Innovations to Minimise our Environmental Impact
We believe successful companies should lead the way in sustainable and ethical behaviour.
That is why we continuously invest in the best equipment and technologies the industry has to offer. For us, that means using the latest technologies in order to reduce our use of energy, water, chemicals, and plastics.
Innovative and Data-led Systems
We leverage data-derived insights to deliver service improvements and greater value to clients. Our customers benefit from our range of data-led systems such as mobile applications, Intelligent Auditing System, Interactive Management platforms, risk management systems, and much more.
In addition to that, our teams are equipped with the best technologies to enable them to achieve higher levels of productivity and increase safety.
---
Latest Innovation & Technology News